iBusiness
The Importance Of Marketing For Private Schools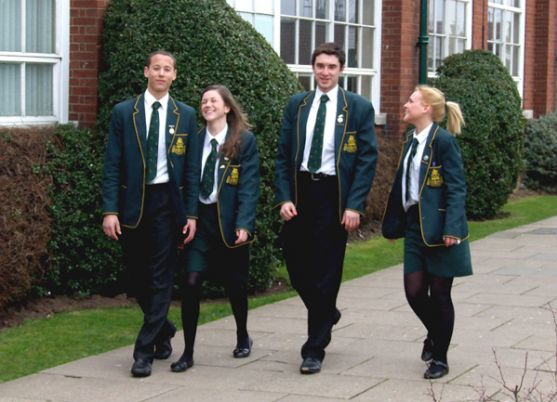 Marketing is critical to sustain the operation of any business or organization. Private schools rely on tuition and similar financial sources to increase their student count and become sustainable. They get limited financial backing from the government and in most cases, none at all. This has caused many private schools to embrace a full-on marketing approach to ensure steady revenue and to grow and remain relevant in their areas.
There are many reasons why marketing is important for private schools. From setting themselves apart from other schools, to creating a brand which they can grow a student culture around. Let's take a look at why marketing is so important for private schools:
5 Reasons Why Marketing Is So Important For Private Schools
Differentiation- differentiation is essential in any competitive market. With effective marketing methods, private schools can define their unique selling proposition in the market. Customers or potential students will know what unique factors that the private school is offering and what makes them different from the rest.
Repetition- a good marketing campaign includes repetition to send messages to parents and potential students. When sales goals are defined, it takes time and effort to achieve them. Potential customers need to be engaged, so they become convinced. Engagement through repetition will pay off eventually.
Establish A Brand- when a brand is strongly entrenched in the market, it will market itself. It is important for private schools to define their brand, which is their market identity. A brand is culture and reputation all rolled into one. Without marketing, it would be nearly impossible for people to recognize the brand. A strong brand will sustain the school, especially during lean periods as brands gives sustenance over a long period of time. Brand development also has equalizing effects, especially when smaller private schools need to compete with bigger, more popular ones.
Share Value- value is crucial to gain more customers and it is determined by what is considered valuable to those customers. Value is a ratio of benefits and costs. So, if potential customers are convinced that they will get better value, they are more likely to enroll their child in a private school. By increasing their value, schools can bolster their brand, image and visibility.
Optimizing Key Messages- private schools need to have key messages that relate to their values, vision and mission. It's something that private schools want the audience to act on, repeat and remember. The mission statement of the school can be used as the blueprint for communicating. Key messages need to be optimized, while kept simple and clear, as they are part of the strategic communications, which can help to maintain engagement with potential and existing customers.
Contact Blue Apple Education
To learn more about branding, web design, prospectuses, photo albums, brochures and more for your school, contact Blue Apple Education today.
If you enjoyed this article, please feel free to share it on your favourite social media sites.